International Management Traineeship
Do you want to become our next trainee? The application procedure will be opened in April 2020. Keep an eye on our website for updates on the dates.
Hear about Lauren's experience
Oops! We wanted to show a video here, but we can not do that because you do not accept our cookies. Click the button below to re-create your cookie selection.
Your opportunities - What we offer
Shape your own career with our traineeship. As a trainee, you will do different projects throughout Europe and prepare yourself for a future management role. Will you become part of our diverse global family?
During your traineeship (14 months) you will gain insights into al aspects of management and through on the job training you will get to know the different departments in-depth
You can discover your strengths on the job and your skills and abilities in project work
You will have the opportunity of a placement at any of our European locations

A continuous improvement project
A project suggested by you
A projected defined by you and your mentor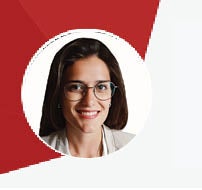 Alba Camara Bernal
"As a trainee I have been challenged to step out of my comfort zone and discover new areas of the business. Therefore, I keep learning every day plenty of new interesting things. Whenever I need support, I am surrounded by great colleagues all over Europe who are always willing to help. International experience, personal development and continuous learning, this is what you get at Kramp!"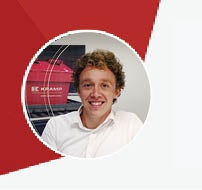 Just Reinke
"The International Management Traineeship at Kramp offers me a great opportunity after graduation. I gained international working experience in Denmark, Germany and Poland. Currently I am working as a Continuous Improvement Project Manager in an international team. We analyse what processes we can improve within Kramp. Do you want a challenge? Kramp is ready to provide you with one!"